Auctions are an excellent way to gather interest and financial support for any size nonprofit! They're a classic fundraiser that can be highly profitable when organized and executed correctly.
As your organization begins preparing for its next big event, you'll have a lot of planning and organizing to do. So much so that it may be intimidating trying to get everything in order. That's where nonprofit auction software comes in.
Nonprofit auction software streamlines the process from start to finish, so you can better focus on raising awareness and maximizing registration numbers. With the right software, pulling off a fundraising auction is more affordable and manageable than ever before.
When it comes to fundraising, you don't want to miss the opportunity to maximize your events' potential. That's why we've compiled a list of best practices and top software providers to help you navigate your next auction.
Ready to learn the ins-and-outs of nonprofit auction software? Let's get started!

---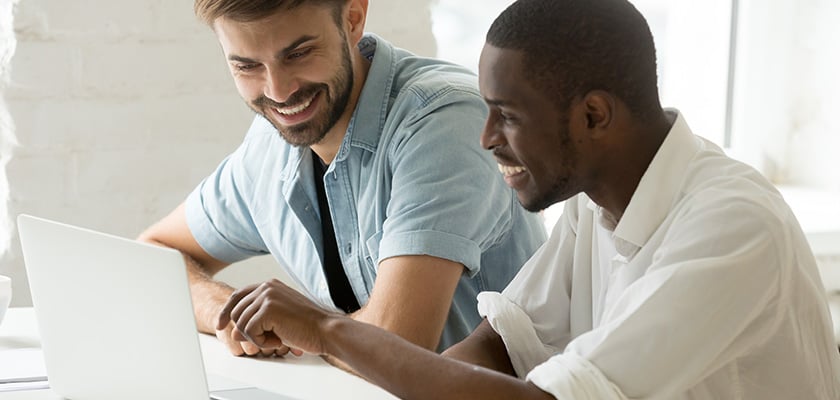 The Basics of Nonprofit Auction Software
As you get started researching nonprofit auction software, you may have a few lingering questions. Not to worry! We've put together a list of some questions you may have before selecting a specific provider. Let's take a closer look.

What is Nonprofit Auction Software?
As you can probably infer from its name, the term "nonprofit auction software" refers to technology that is dedicated to helping nonprofits host successful fundraising auctions.
The main module of nonprofit auction software is the event planning platform, which allows nonprofits to track auction data and manage event logistics. With most of these solutions, you can sell tickets, organize guests, handle registration, automate check in, manage auction items, automatically assign bidder numbers, and much more—all within one system.
Depending on the software provider, it may either be highly specialized to auctions or it may serve as an end-to-end event planning solution that an organization can use for a range of fundraisers.
While an end-to-end platform may sound like a plausible solution, those that are auction-specific reap the highest benefits. This is because these are hyper-focused on the needs and challenges that come with hosting an auction.
Not to mention, many online auction software vendors support integrations with popular CRMs and similar tools, streamlining your processes across the board.

What are the Types of Nonprofit Auction Software?
Before selecting a provider, you need to determine the type of event you plan to have. Will it be a physical event where you plan to offer a silent auction or live auction, or do you plan to run the event entirely online? Do you expect that some of your bidders will be remote while your event takes place? Finally, would you welcome bidders to your auction who did not purchase a ticket but simply found your auction online?
These considerations will best help you determine the type of charity auction software you may need. There are three main types of charity auctions you may consider hosting: silent auctions, live auctions, or online auctions. Let's take a closer look at each of them, so you can determine the type of charity auction software you should invest in:
Silent Auctions. At a silent auction, items are displayed on tables for bidders to browse. Traditionally, attendees would place their bids on a sheet of paper next to the items, but modern technology has changed the game! Mobile bidding software allows attendees to bid straight from their smartphones instead of dealing with paper. Best of all, silent auctions are conducive to mingling because of their casual nature, providing you with an opportune moment interacting with donors and mobile bidding does not detract from that, allowing your guests to remain in conversations while quickly checking on their bids.
Finally, silent auctions are great for certain types of guests: those who like to remain anonymous and those who tend to look for bargains. Similarly, silent auctions are also a great way to engage newcomers at your event who are not yet ready to donate or spend larger amounts of money in a live auction. While they are not ready to donate, they are willing to purchase goods and services offered through a silent auction.


Live Auctions. With a live auction, an auctioneer calls out auction items and runs the bidding. Guests typically place bids by either shouting amounts or raising their hands or paddles. Because live auctions require active participation, they're one of the best events for engaging donors within a room. Plus, they're the only auction that doesn't allow anonymous bidding, which adds a touch of friendly competition into the mix.
However, live auctions tend to attract bidders who like to be seen spending money. It's an accepted convention that live auction bidders tend to be the ones with larger pocketbooks and egos.
With an experienced and trained benefit auctioneer, expect for live auction items to sell for above their fair market value. Because of their nature, only a small percentage of an event's attendees have the desire or means to participate in a live auction, so it is a best practice to combine a live auction with a silent auction to expand the reach to a bidder audience at the event.


Online Auctions. Online auctions are essentially virtual silent auctions—which is especially important since more events are being moved online with each passing day. Photos of the items are listed on an auction website. Then, bidders can browse and make their selections. Online auction software allows bidders to access your auction from anywhere, even if a physical event is not going to happen. All they need is a device that can connect to the internet, and they're free to start bidding on items!
Today, most mobile bidding software allows a charity to run all three of these at the same time. Those at the event can participate in the live auction while others can participate in a silent auction which also happens to be online.
Auctions are a popular fundraising option for nonprofits and for good reason. Each type comes with its own benefits, so pick whichever one most aligns with your objectives. That way, you can select the right charity auction software for your organization.

What are the Benefits of Using Nonprofit Auction Software?
It's not a good idea to jump headfirst into planning a charity auction without the right tools to support your efforts. From marketing to registration to bidding to payments and item distribution, charity auctions have several moving parts, making it easy to get overwhelmed. Luckily, dedicated software can help you alleviate stress by streamlining your efforts.
Let's unpack some of the benefits that nonprofit auction software provides:
Plan your entire auction without ever leaving the platform. Charity auction software allows you to centralize all efforts into one system, simplifying your events across the board. It can automate many tasks for you, including assigning bid numbers and generating insightful reports.
Open up your bidding for donors everywhere. With auction sites and mobile bidding, all bidding can take place online. In other words, even donors who can't physically make it to your auction can still participate. This will naturally make your auction more profitable!
Gain deeper insights using reporting features. Robust reporting and analytics features can give you additional insights into your auction's performance and your bidders' behavior. That way, you can pinpoint areas where you're falling short and can refine your strategies for future events.
These are just a handful of the major benefits you can expect when using online auction software. From increased donations to an overall smoother event, the list goes on!
---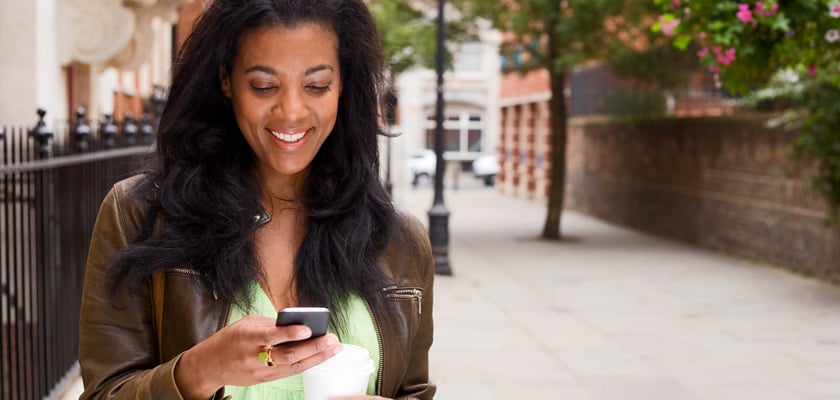 Key Features to Look for in Nonprofit Auction Software
Today's charity auction software tools address a wide variety of needs. For a nonprofit of any size though, these are the core features to look for in your search:
Accessible from the cloud. In the fast-paced world of nonprofit auctions, you'll want to constantly be on top of operations. Cloud-based operations allow you to manage your auction from anywhere. Make sure you can manage your guest list, process invoices, view stats, generate reports, and message attendees—all in real-time.


Comprehensive reporting.

Gain insights with

robust reporting and analytics features. This includes reports on registration, bidders, and items among other key information. This way, you can adjust your approach when planning future auction events.


Ability to host online and in-person events. Simultaneously holding an online auction while you hold a live one is a fantastic move. Make sure your nonprofit auction software offers both capabilities, so you can maximize participation and funds.


Flexible and transparent pricing.

Not every nonprofit has the same set of needs. Instead of buying an overloaded system with features you'll never use, ensure your charity auction software provider allows you to

customize your plan with add-on products. Moreover, make sure your provider is open and transparent about their pricing packages. Those that publish their pricing on their websites are more apt to be transparent. Avoid the software platforms that do not as they tend to "cut deals" with each charity. Unless you are a nationally recognized nonprofit with a huge event or your negotiation skills are top notch, expect that you are not getting the best deal from them.


Security and privacy.

When hosting online events, security becomes paramount, so make sure your online auction software vendor is secure. This includes being PCI compliant and having a security policy they follow, just to name a few. Moreover, understand how your auction software provider will store and use your guest's personal information. A data breach will be just as embarrassing for you as having a guest's credit card compromised. Check out

these tips

to help determine if the platform you use or are considering is secure.
While there are a handful of other features that are useful when hosting auctions, these are must-haves for any organization. Go into your software search with this list in mind, and set your team up for success.
---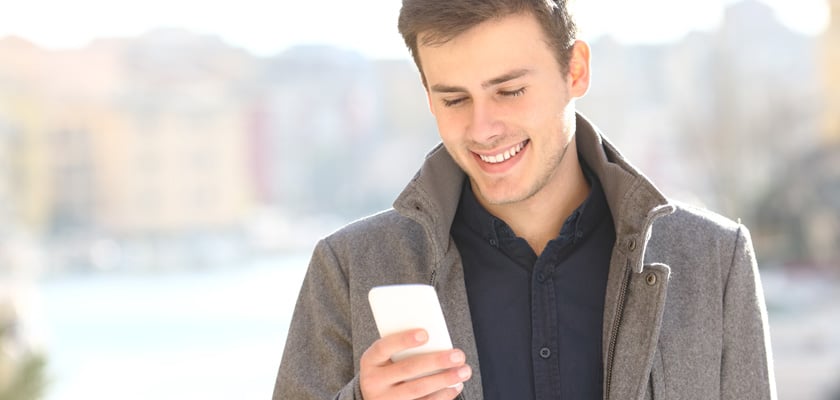 Top Software for Making the Most of Your Nonprofit's Auction
As you start narrowing down your software options, it's important to make sure all your systems work together. Otherwise, your tech will slow you down rather than streamline operations.
We understand that software is a big investment for any size nonprofit. To help, we've put together a list of some top providers we think you'll like.
We designed our nonprofit auction software to improve auctions of all sizes, so that you can make your events more engaging, accessible, and profitable. It was designed with quick setup and user experience in mind, so you can maximize engagement without hassle.
Our powerful, mobile-based auction and fundraising tools will raise revenue and lower stress. Here's just a handful of our top features that make this possible:
Mobile bidding app. Keep attendees connected no matter where they are at your event with our intuitive mobile bidding apps. We offer easy-to-use apps for Apple and Google OS, so your supporters can bid from smartphones or tablets. Your less tech-savvy supporters do not have to download an app, instead they can participate using a web interface on their mobile phone, tablet, or computer!


Push notifications. Keep bidders engaged with push notifications. Users can choose between text or real-time push notifications that will be sent directly to their phones. They'll be notified as soon as they receive a new message or have been outbid, so they can stay engaged rather than checking their bids every 20 minutes.


User-friendly manager interface. Hosting an auction has never been easier! Set up our system within seconds and plan your event from start to finish. Manage your guest list, create tickets, process invoices, generate reports, and more—all in real-time!


All-in-one fundraising solution. Fully automated event system that supports ticketing, registration, automated check-in, bidding, donations, payments, and item distribution. Moreover, Handbid gives auction managers access to its other suite of fundraising tools including peer-to-peer fundraising and crowdfunding. All from one single interface.


Flexible and transparent pricing.

We offer an array of fundraising packages. Even if one doesn't fulfill

all

your nonprofit's needs, there are several add-on options to choose from. This way, you can customize your solution to fit your organization's exact needs.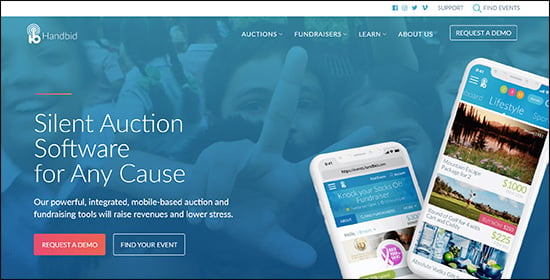 Make paper bidding a thing of the past! Instead of rolling the dice, see how Handbid's online auction software and mobile bidding apps can help your auctions succeed.

Picking desirable auction items can be difficult. Especially with high-value items such as vacations or over-the-sea trips, working out all the logistics can be time-consuming. Outsource the work by partnering with a consignment package provider like Winspire.
From start to finish, here's how the process works:
Step 1: Select experiences. Choose from over 200 unique experiences to offer at your auction. Their team will help you figure out which travel packages best fit your audience.
Step 2: Offer them at your event. Since you only purchase the experiences that you sell at your auction, you can sell each package as many times as you want!
Step 3: Tell their team what sold. After your charity auction wraps up, simply tell them how many times you sold each package. Then, enter the names and emails of your winning bidders.
Step 4: Winners can redeem their gifts. As soon as your winners receive their vouchers, they can redeem their trip. The provider's team takes care of booking the trip down to every last detail.
It's as simple as that! By outsourcing the heavy work to a consignment package provider, you can focus on boosting registration numbers.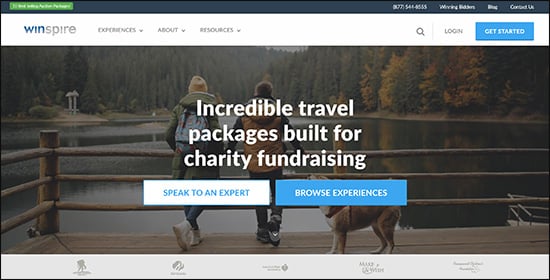 Selecting the right items plays a major role in your nonprofit auction's success. Unfortunately there is a lot of memorabilia that is not authentic, so you are wise to stick with only trusted memorabilia providers. If you're looking for authenticated sports memorabilia from a trusted source, Pristine Auction is our preferred choice!
Pristine Auction offers memorabilia authenticated by trusted and respected sources for your bidders who are avid sports fans and collectors. They specialize in autographed memorabilia, sports cards, coins, art, and collectibles. In other words, you're sure to find something that appeals to each of your bidders!
Pristine Auction runs several types of auctions, including multiple weekly auctions, a premium monthly auction, as well as daily and ten-minute auctions. Because of this, their services fit any timeline.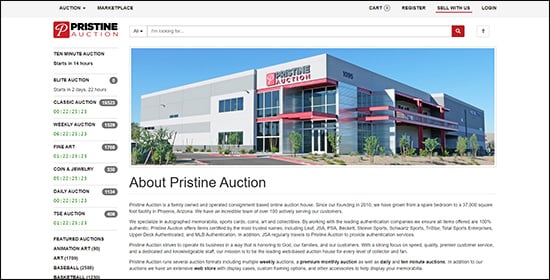 Salsa Engage is an online marketing and fundraising software solution that drives deeper engagement and inspires supporters to act. By connecting your marketing tools with your nonprofit auction software, you can connect with supporters and encourage event registration, which will set your team up for a successful auction!
Let's take a look at the features Salsa Engage offers:
Email marketing tools. Design compelling emails and motivate prospects to attend your auction with the drag-and-drop email editor. From here, automate emails, and use A/B testing to optimize opens and clicks.
Social media marketing. Schedule and publish posts to Facebook, Twitter, LinkedIn, Pinterest, and Tumblr. Also, enable supporters to share information directly from your organization's website with social sharing buttons.
Group segmentation. Create targeted appeals based on supporter data. Leverage Salsa Engage's pre-built segments or create your own based on supporter history, including past donations and event attendance.
Connect with supporters and secure their support using an effective marketing platform. See how Handbid and Salsa are working together to create a seamless setup process!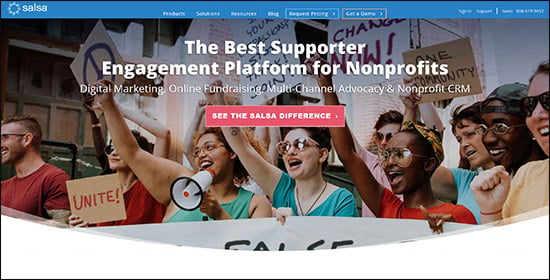 ---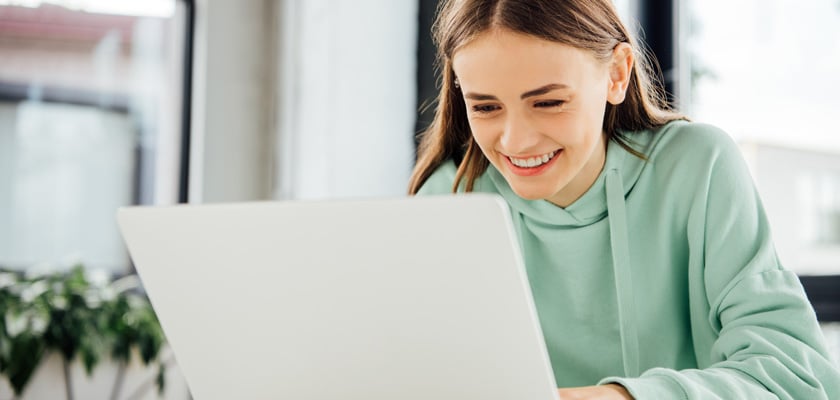 Wrapping Up: The Long-Term Value of Nonprofit Auction Software
Nonprofit auctions have the power to transform your fundraising strategy. Because they're incredibly engaging events that allow you to connect with donors on a deeper level, you can use them time and time again.
However, they take substantial planning and effort to pull off. Because of this, you'll need to make sure you have comprehensive software on your side to help your next auction run smoothly.
Silent auction software for nonprofits can unlock new levels of growth for your organization. They're a wise investment, so take your time by considering your organization's needs and goals first. Once you select your charity auction software provider, you can hit the ground running!
---
Now that you know the ins-and-outs of charity auctions, you're well equipped to host one on your own. If you'd like to continue researching, head on over to these helpful resources: