Introducing Handbid Release 2.52.
In this improved version of Handbid, we've added several new features that will make your workload easier as an event manager and streamlines the experience for your sponsors, donors, and guests. In the words of Lonestar, "it just keeps getting better."
Here are the highlights:
Your events site looks a little different now
We have upgraded your event landing page experience! We are confident that this new look will improve your fundraising experience, making it easier than ever for your supporters to bid and make donations while using Handbid.

We've used upgraded technology to build this site, designing and building with mobile users in mind, first and foremost. We've also simplified the interface and improved usability. Here's a preview: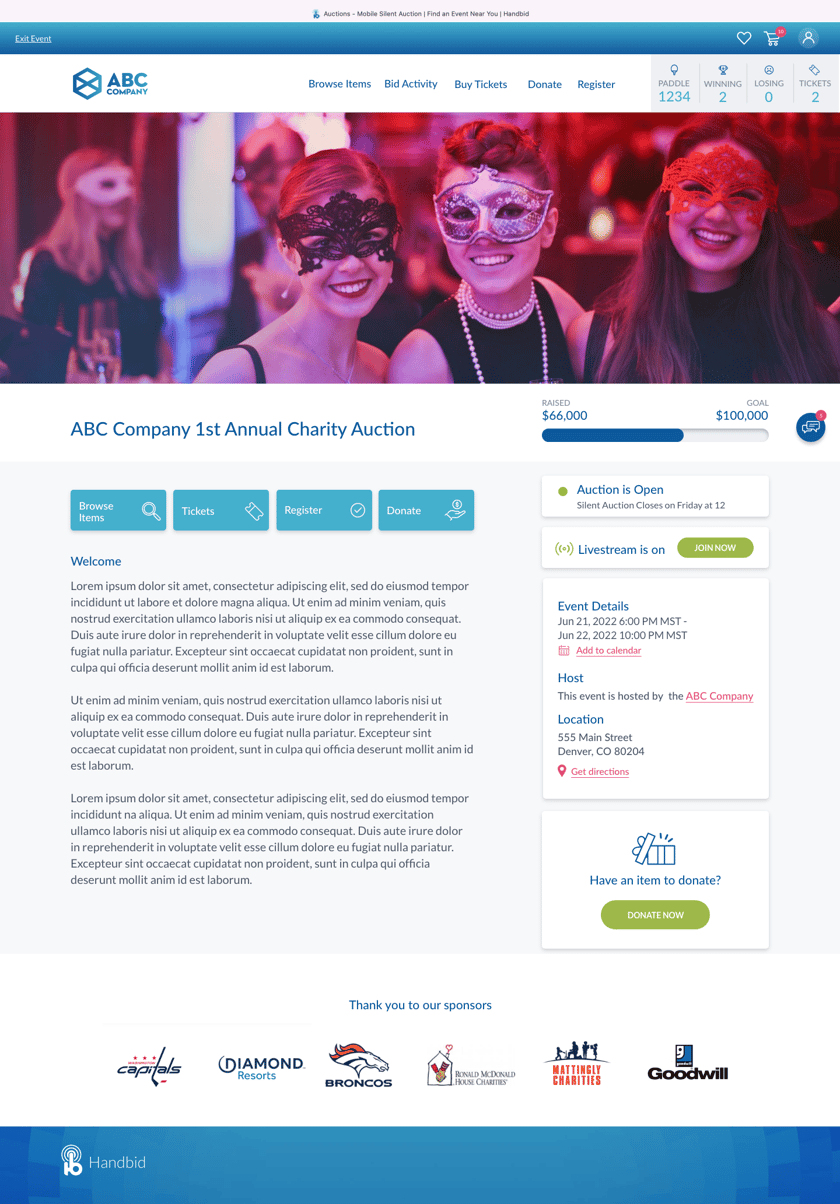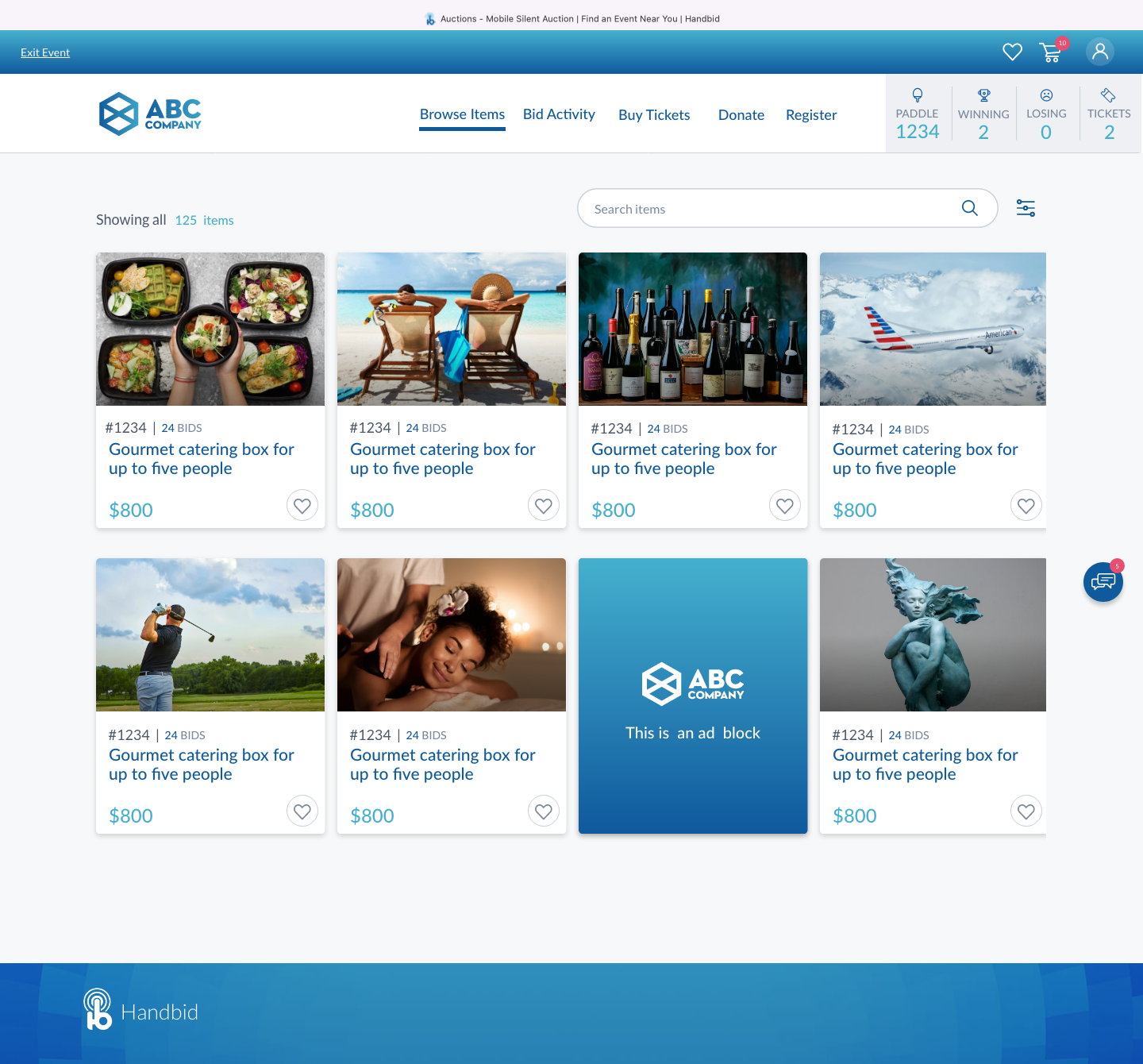 New TEAMS feature that allows managers to assign roles and permissions to volunteers and staff
This new feature allows you to assign roles to your team, including key volunteers who will be doing specific things like check-in, on the night of your event. These roles include an auction "Item Manager," a Check-In Agent, Finance Manager, Check-Out Agent, Event Night Assistant, and a Guest List Manager.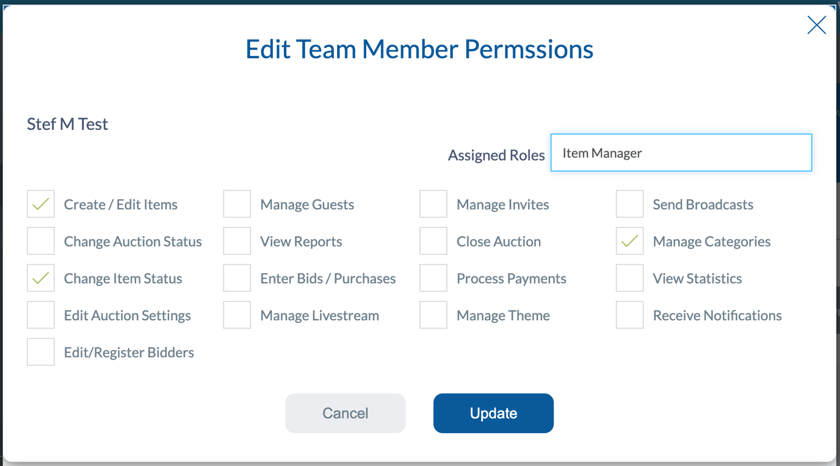 Click here to learn what each role can do, and how to assign them to your team.
Pay Later feature allows donors and customers to purchase a ticket or sponsorship but pay offline*
If you have a sponsor or donor who prefers to pay with their company check, have no fear! Our new, Pay Later feature allows you to manually bypass the required credit card as a payment method, authorizing the sponsor or purchaser to pay later by their method of choice.
*your ticket settings must permit this feature
Read this Knowledge Base article to learn the process, step by step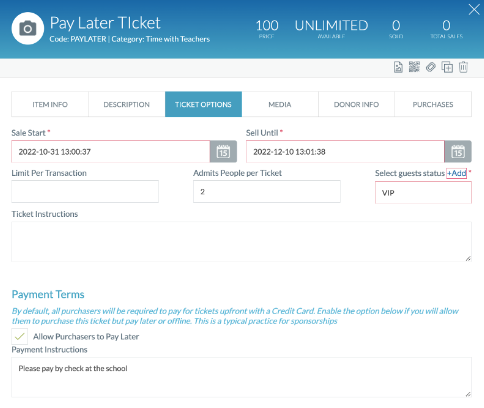 But wait, there's more…
We have improved your report views! You can now view all the donations made within your Handbid event. You can also filter and search these transactions to see the data you need.
A new transactions report also allows you to specify the transactions you choose to sync from Handbid to your CRM.
Lastly, our new Welcome Email template allows managers to include event-specific information in the welcome email being sent to new users. Communicate away!
Our goal is to make your life and the experience of your sponsors and bidders as easy as possible so you can raise a ton of money for your organization. If you have any questions about these or other Handbid features, please reach out to service@handbid.com.