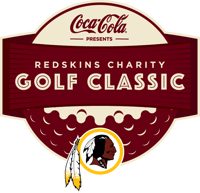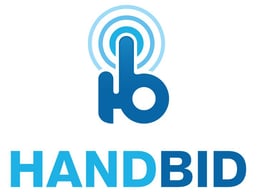 Handbid and the Redskins partner to with a NFL Alumni Washington Chapter Event with Proceeds Benefiting
Washington Redskins Charitable Foundation& the Redskins Alumni Youth Charities
LOUDOUN COUNTY, Va., May 19, 2016 - Handbid, the premier silent auction mobile bidding and fundraising technology company for non-profits, has teamed up with the Washington Redskins Charitable Foundation to maximize fundraising revenue at the 2nd Annual Coca-Cola Redskins Charity Golf Classic, Monday, May 23, 2016 at the Army Navy Country Club in Arlington, Va.

"Handbid's native mobile app provides auction bidders greater engagement with less effort and superior results," said Jeff Porter, Handbid CEO/Founder. "We are excited that the Washington Redskins Charitable Foundation will be utilizing our platform to connect golfers at the Coca-Cola Redskins Charity Golf Classic and Redskins fans worldwide with the auction."

The Coca-Cola Redskins Charity Golf Classic brings together the best of the Washington Redskins, including alumni greats, current players, coaching staff and front office executives all who will be on-site for this event. Proceeds from the tournament, including the silent auction, will benefit the programs of the Redskins Charitable Foundation and the Redskins Alumni Youth Charities whose missions are to make a positive and measurable impact on the lives of children in our community.

"In teaming up with Handbid we are excited to provide our Coca-Cola Redskins Charity Golf Classic participants and Redskins fans worldwide the opportunity to bid via their smartphone, iPad, or computer, on some great Redskins related experiences and signed memorabilia items from many of our Redskins alumni and current players," said Jane Rodgers, Washington Redskins Charitable Foundations Executive Director.

For more information on the Washington Redskins Charitable Foundation's events and programs, or to donate, visit the Redskins Community foundation website or follow the Foundation on Twitter at @RedskinsCR. For more information concerning Handbid, visit www.handbid.com.

The Coca-Cola Redskins Charity Golf Classic auction is now live!
Coca-Cola Redskins Charity Golf Classic auction
ABOUT HANDBID:
Handbid's mission is t0 provide non-profit organizations a native mobile silent auction app solution that improves bidder engagement with less effort, and superior results. Bidders and auction managers both love Handbid for its ease of use, beautiful interface, game-like experience and streamlined processes.

Registration, bidding, checkout. Payments are all automated in Handbid, reducing lines and stress. In addition, both bidders and auction managers have a real-time view into bids and auction revenue. Auction managers can communicate with all bidders directly by phones to invite them to new auctions and give them important updates. In the end, organizations that use Handbid have a sense of control over their auction that they have never had before.
Interested in learning more about Handbid?

ABOUT THE REDSKINS CHARITABLE FOUNDATION:
The Washington Redskins Charitable Foundation, the non-profit philanthropic arm of the team, combines the influence and popularity of the Washington Redskins with the resources and assets of area corporations. Founded by owner Daniel M. Snyder, the Charitable Foundation is guided by its Leadership Council that consists of CEOs who help shape and define the philanthropic efforts of the Redskins to achieve a measurable impact on youth development in the areas of education, community outreach and health and wellness. Visit www.Redskins.com and click on Community for more information.

ABOUT THE REDSKINS:
Headquartered at Redskins Park in Ashburn, Virginia, and owned by Daniel Snyder, the historic Washington Redskins Football Club has won five World Championship titles including the 1937 and 1942 National Football League Championship games, as well as Super Bowls XVII, XXII and XXVI. Founded in 1932 as the Boston Braves in Massachusetts, the team changed its name to the Redskins in 1933 and relocated to Washington, D.C., in 1937. Since then, the team has become one of the most recognizable professional sports franchises in history, featuring multiple Hall of Fame coaches, 19 members of the Pro Football Hall of Fame (with seven others who also were Redskins) and becoming the first team in the NFL with an official marching band and fight song, "Hail to the Redskins." The Redskins have been owned by Dan Snyder since 1999, and beginning in 1997, began playing their home games at FedExField in Landover, Md.
Media Contact:
Ray Schulte - President / CEO
Schulte Marketing & Public Relations, Inc. on behalf of Handbid
Ray@SchulteSports.com / (410) 350-6226